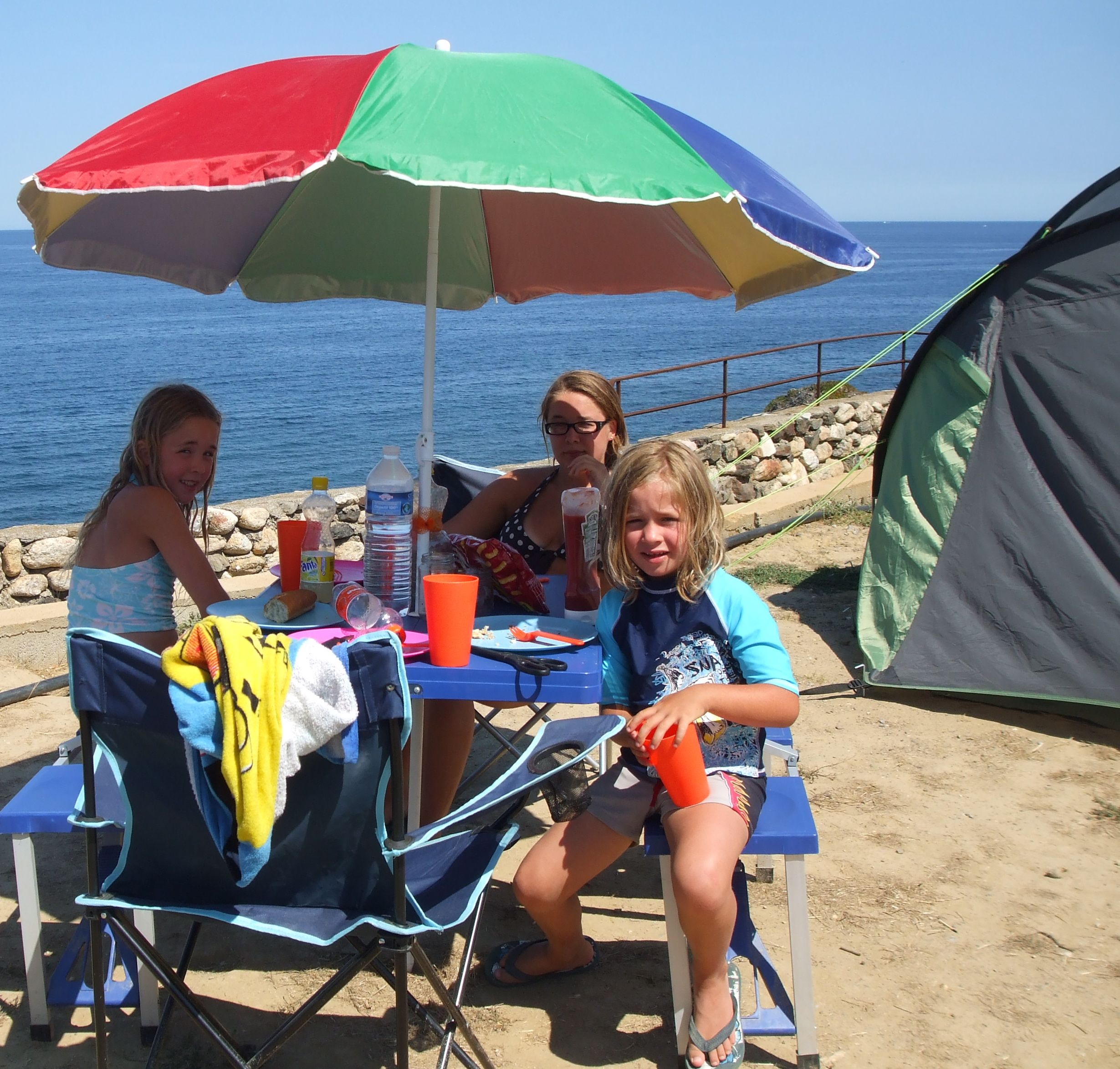 1. If possible go with friends who are seasoned campers: they can help if you struggle to pitch your tent, will impart loads of "trade secrets", you can get away without having to purchase expensive items such as cooking equipment as they will have them and, perhaps most importantly, they are likely to radiate positivity when it rains (inevitably) that will rub off on you!

2. For your first trip, try to borrow a tent and other essentials. The initial financial outlay in camping is hefty and the last thing you want to do is to spend a fortune only to discover that you loathe camping.

3. When you buy a tent spend some time thinking about what you will use it for, who will be putting it up and where you will store it when not in use. There are some palatial tents available that would be great for a large family but weigh a tonne, take up loads of storage space and can be tricky and time-consuming to erect. A couple of smaller tents might suit your purpose better, giving you more flexibility and, as they get older, children will love the excitement of sleeping in their very own tent!

4. Choose your campsite really carefully. Big campsites may have great facilities to keep teenage children amused, but you will almost certainly have to put up with thumping music; ear-splitting karaoke and teens loitering noisily round the loos till the not so early hours. If you are not OK with that, you should opt for a smaller site with less on-site entertainment and check that there are plenty of trips and other activities available locally to keep everyone happy.

5. Another obvious point if you are camping on the continent is that you will inevitably have to trade pitch quality for weather! Soft green pitches do not exist in the South of France because there is less rain. We stayed on a site in Roussillon that was nothing but compacted sand, dust and rocks as it was in the foothills of the Pyrenees, at the edge of the Med: whilst we couldn't throw down rugs and loll around on the ground, the view was magnificent and more than compensated.

6. Remember that, in torrential rain, it's not just a leaky fly sheet that you have to worry about. Make sure that all your belongings are stored in plastic containers and that any electrical items and cables are off the floor at all times.

7. Get together a "camping box" with all the items you will always need (plastic/metal plates; cutlery; cups; pans; cooking utensils; bowls; cloths; matches/candles; torches; toilet roll; washing up liquid etc.). It will save you so much time before each trip.

8. Take plenty of disposable multi-purpose cloths and a pack of baby wipes with you: they serve a multitude of purposes and you will always need them!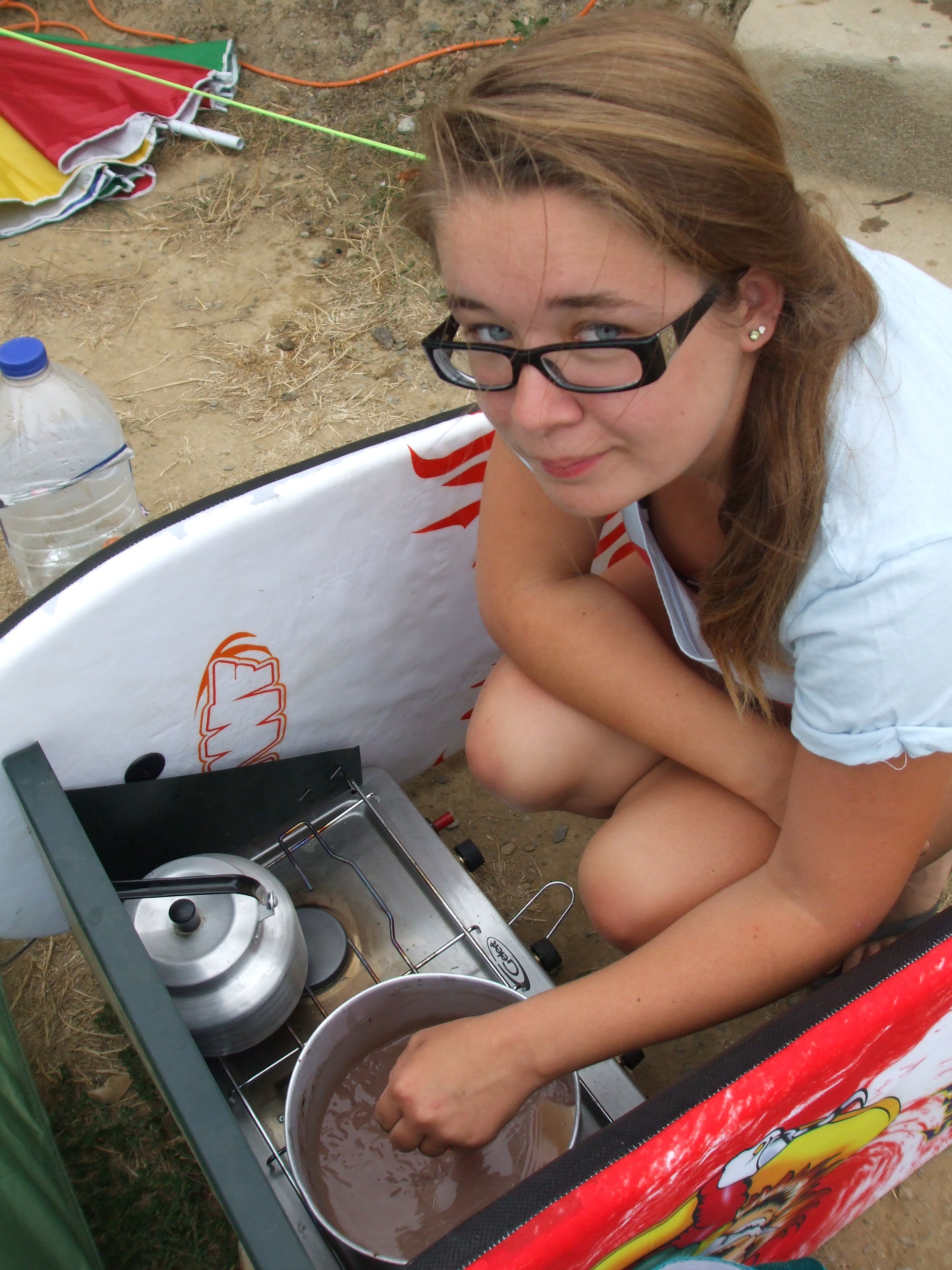 9. Check if charcoal barbeques are permitted, as many sites only allow gas. There is nothing better than sitting outside your tent on a balmy evening with a glass of wine and the barbeque going. Your children will love toasting marshmallows as dusk falls and will be so disappointed if you are all geared up for this, only to find on arrival that barbeques are not allowed.

10. Finally, slow down, chill out and don't expect to live the way you do at home – that's the whole point of camping!