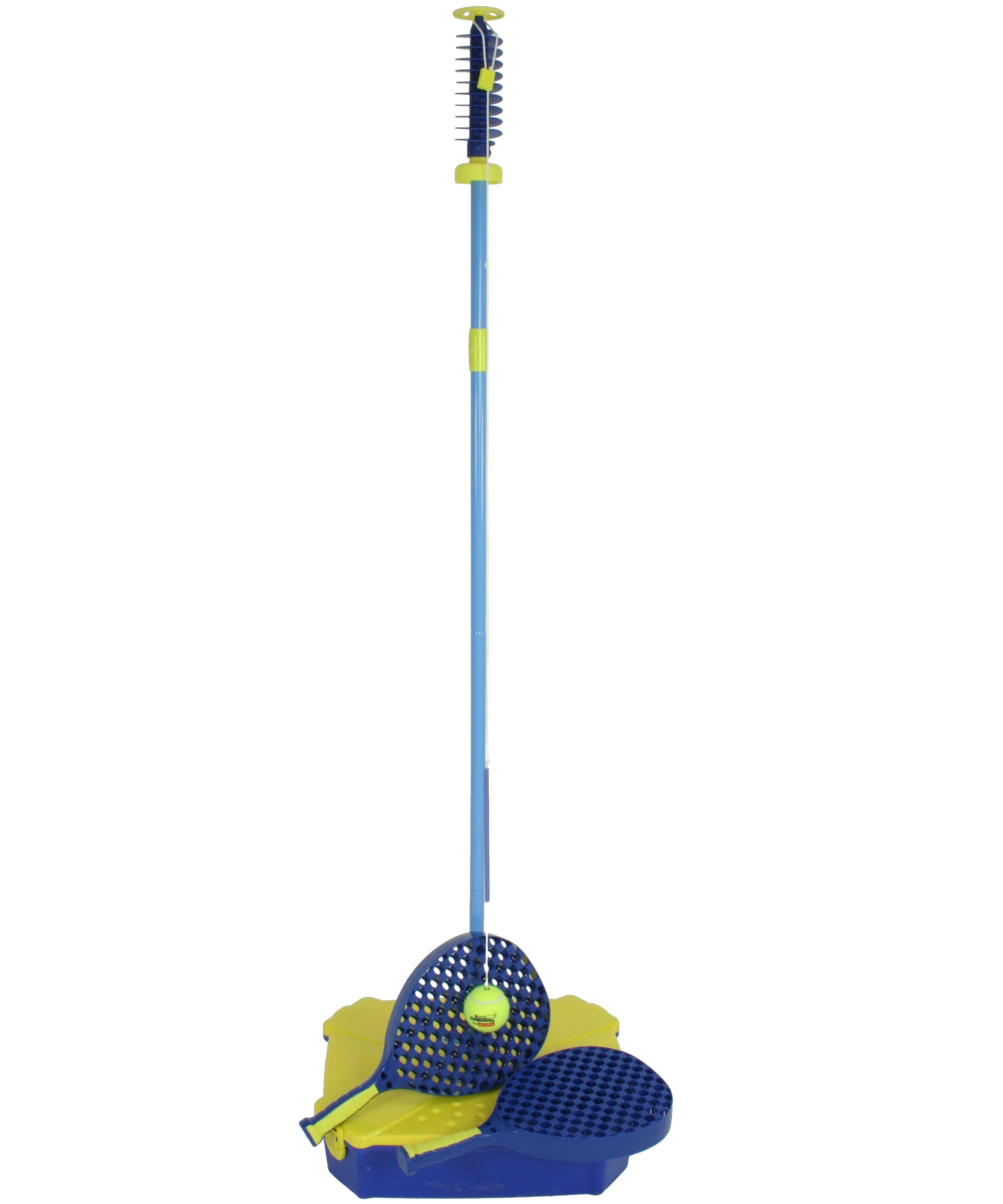 With the summer holidays in prospect, a tiny garden and two of my children at constant loggerheads, feelings of dread can surface readily.
My 12 year-old daughter Orla has always loved swingball when visiting friends' houses, but somehow we'd never got around to getting our own. My eight year old son, Mattie, has been quite keen too.
When the Swingball package arrived, I was, as ever, distracted by something else, so I was really glad when I fould that Orla had set up the game by herself. I just gave her a hand with the watering can to fill up the base with water.
In fact this is one real joy of this particular version of Swingball; there is no need to make any holes in the lawn, which seems important when you have a small garden. Filling the base with water (or sand) makes it perfectly stable.
And it all packs away so it will be easy to take on holiday and use on the beach or wherever. It's a great design. But the best thing is that this is a physical activity that the children can share in our small outside space, with only limited quarrels!
It seems to be a great boredom reliever, and when the children aren't sure what to do next, they wander out in to the garden, now that they have something to do in it. In short, a lifesaver!
[And Sue enjoyed playing with it too!]
PWT rating: ♥ ♥ ♥ ♥ ♥
Swingball costs 19.49 from Woolworths.