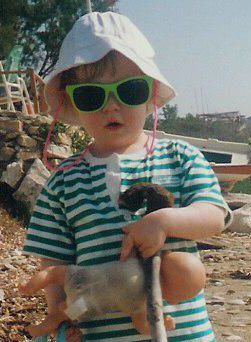 The recent report from Which? on sun protection factors (SPFs) shows that some sunscreens are not giving the protection they say they are, while others are offering more. So until the industry has unified the way SPFs are assessed, what are families to do?
With incidence of skin cancers in the UK increasing we obviously need to do more.
Here are my top ten tips:
Use high SPF sunscreens at least SPF 30 and apply at least 15 minutes before going out in the sun.
Use an amount about the size of a golf ball for exposed parts - more if necessary!
Apply regularly especially after swimming or activities that bring on a sweat.
Wear a hat with a wide brim that shades the eyes and protects the back of the neck.
Cover up – long sleeves and loose-fitting light cotton trousers. Wet cotton lets through more UV rays so change into something dry as soon as possible.
Sit in the shade but be aware of reflections of the sun's rays: sand 30 per cent, grass and concrete 4 per cent and 100 per cent off water!
Create safer areas out of the sun by encouraging children to play in tents or make their own from sheets etc.
Avoid the midday sun from 11am to 3.00pm – and be aware that you can still burn in the UK in April and September. Cloudy days can be deceptive.
Off plenty of drinks during the day to avoid dehydration.
Cost of the product isn't necessarily a guide to its efficacy. Some cheaper products have been proven more effective.