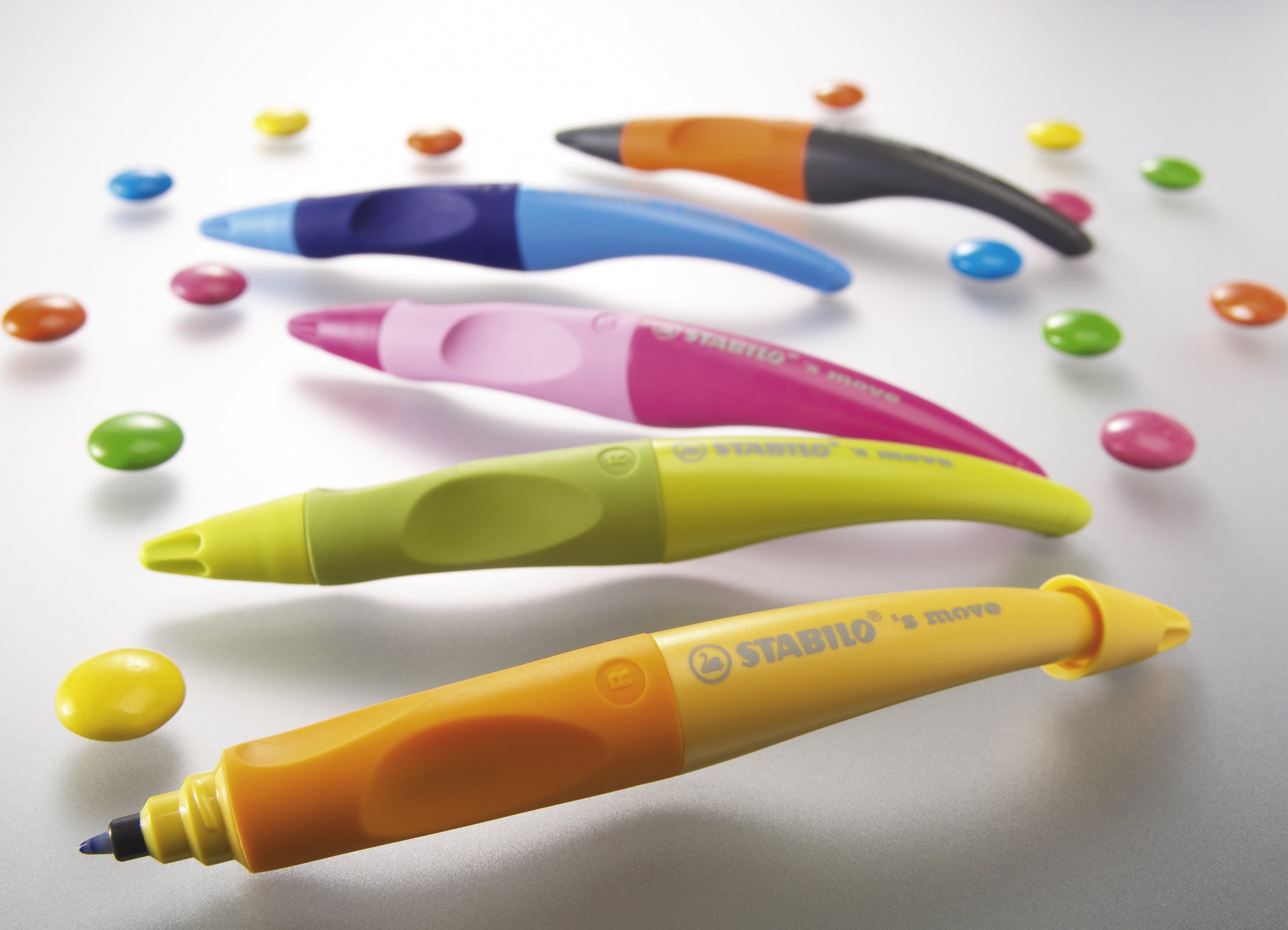 Handwriting pens have come a long way from the blotty ink pens of my youth. Stabilo's new s'move easy handwriting pen is not just a fabulous looking ergonomic pen designed especially with a left-handed version, but it comes supported by The Right Write, a set of lesson plans devised by the company's experts and intended to slot into the National Curriculum at primary school level.
Stabilo's literature points out that '"Primary school children spend as much as 50 per cent of their day engaged in writing activities." The activities look like they'd be fun and engaging for the inquisitive child.
Toby is four years old and currently at pre-school, so for him the Stabilo's s'move easy rollerball pen was all about the colour, shape and ease of use. In his own words: "this pen is so cool, I seen it on television".
Toby appears to be left-handed, a trait we identified relatively early on. This is where the ergonomic form of the "move easy" comes into play, the colourful sculpted pen is available in both left and right-handed versions with the grip moulded for a comfortable fit in the left or right hand. The non-slip design is complemented by a special nib that is supposed to do away with blots and scratches.
There are five colour combinations and the pen takes refills, making it a very attractive introduction to the art of handwriting, not to mention a smart "grown-up" object that any self-respecting four year-old would be proud to own!
Toby's kudos with his school-aged cousins and friends was raised when they saw his Stabilo pen and it became clear that at their schools it is currently the "must own" item. I have already bought two right-handed pens for Christmas presents for his cousins in their favourite, pink.
The Stabilo s'move easy pen is available at Tesco, Sainsbury and all good stationery outlets for £6.00.
Stabilo's The Right Write pack can be downloaded as a pdf from: www.stabilo.co.uk/handwriting