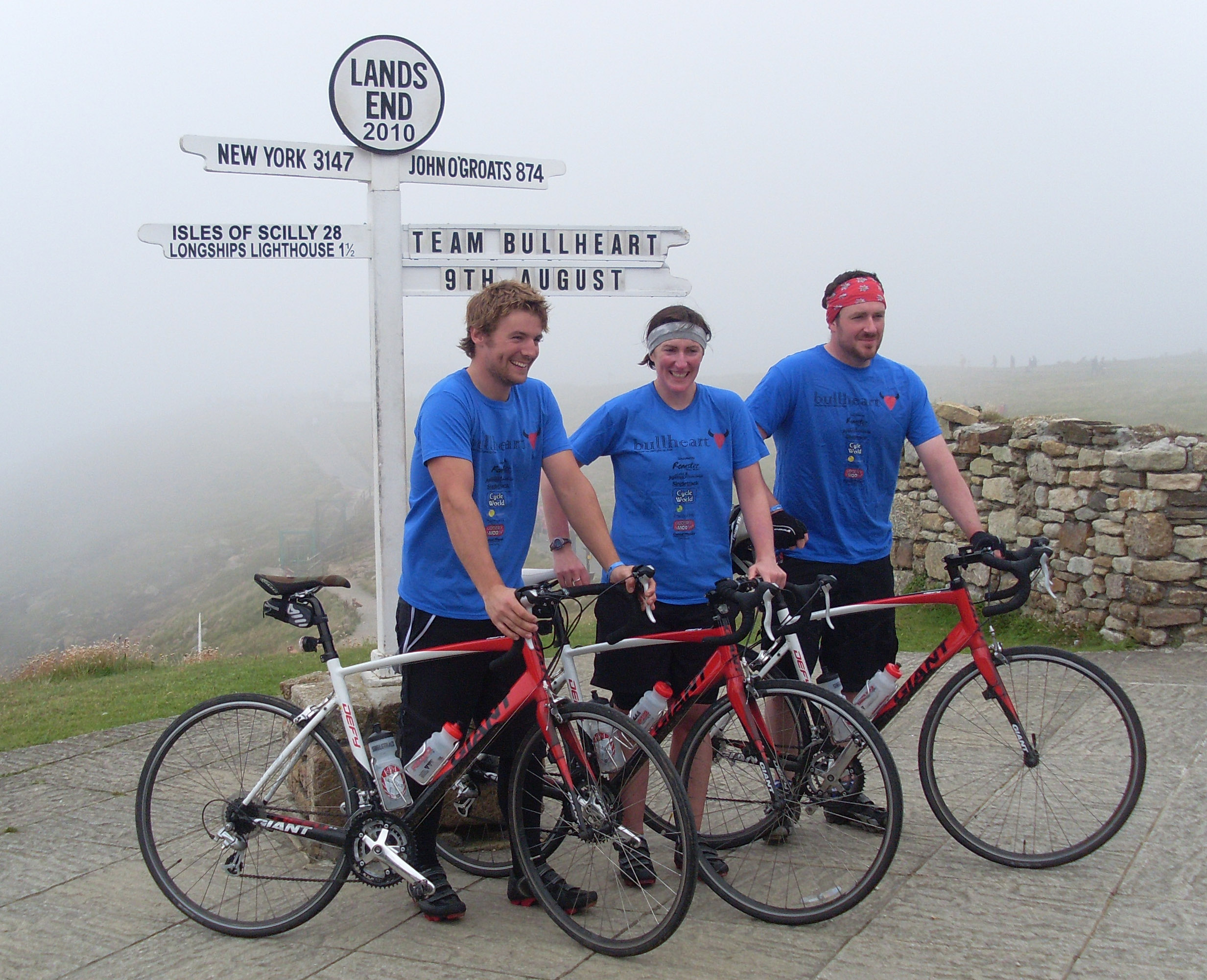 Sarcoma UK launches its national Sarcoma Awareness Week (13 to 19 June 2011). During this week, Sarcoma UK supporters are organising many exciting fundraising events across the country to increase awareness and raise funds towards sarcoma research, support and information services.

Mark Fradgley, 34 from Kent, was diagnosed with cardiac and skeletal angiosarcoma in 2009, an extremely rare form of soft tissue sarcoma. Surgeons at St Thomas' Hospital in London excised a tumour from his heart and replaced it with bovine tissue, which in turn led to the nickname "Bullheart".
Mark said: "Most people die very quickly from this kind of condition; there is almost a 100 per cent mortality rate, especially when combined with the chemotherapy I had to undertake to prevent the secondary cancer in my skeletal system increasing. However, I am fairly uncomfortable with the idea of leaving this mortal coil. So I made a decision that I wouldn't."

Eight months after surgery on his heart and only days after completing a course of chemotherapy, Mark and Team Bullheart cycled 994 miles from John O'Groats to Lands End, raising thousands for Sarcoma UK and raising awareness of Sarcoma. In June 2011, Team Bullheart tackles "Mountain Mayhem", the largest 24 hour mountain bike race in Europe.

In response to other sarcoma patients' needs, Sarcoma UK launches their new website (www.sarcoma.org.uk) to coincide with Sarcoma Awareness Week. The website provides patients, relatives, carers and healthcare professionals with up-to-date information about sarcomas.

Sarcoma UK is the main charity in the UK dealing with all types of sarcomas and relies on voluntary donations and fundraising activities to fund its work. Sarcoma UK works collaboratively with doctors, nurses, researchers, and other cancer charities.