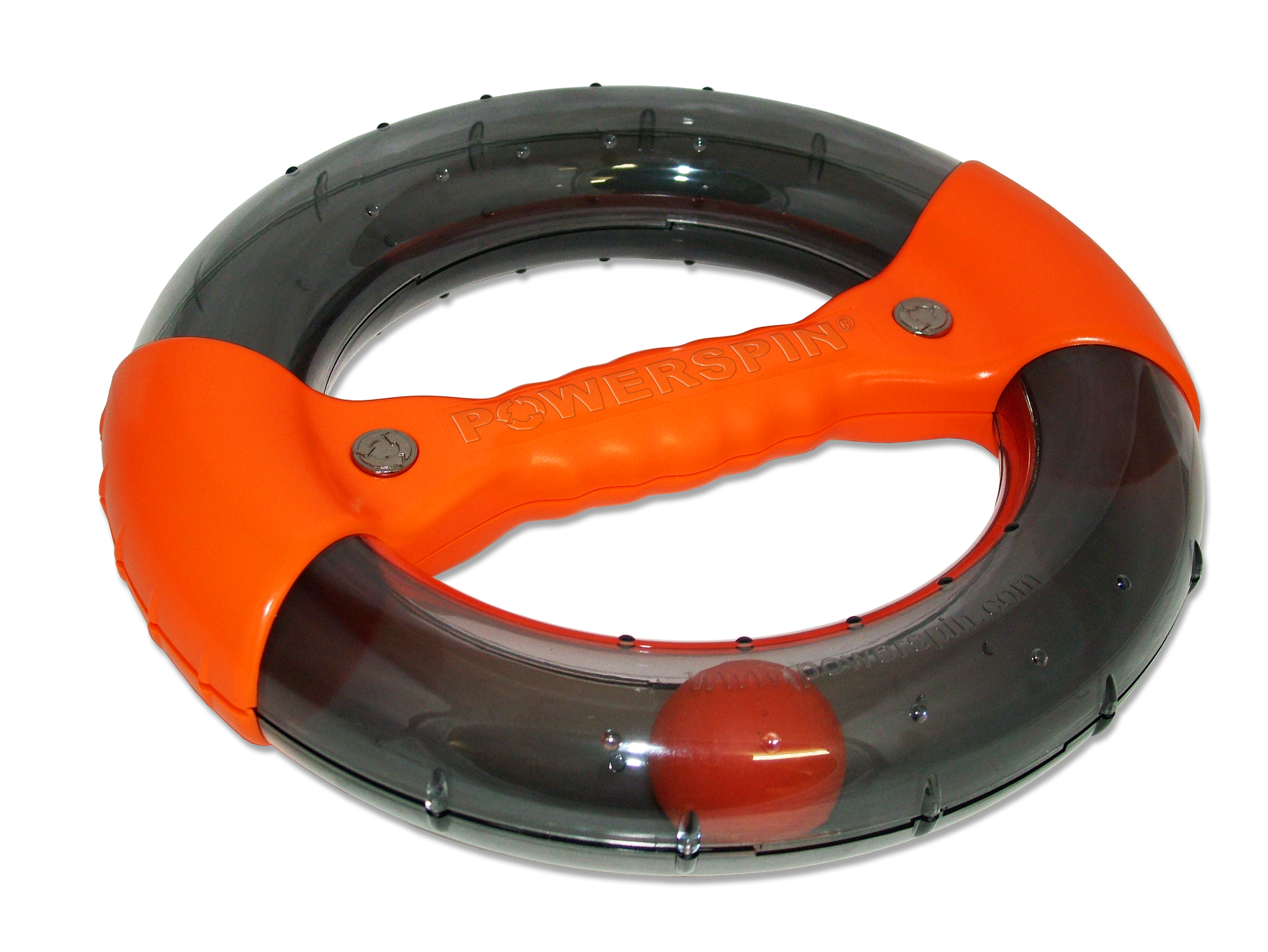 Powerspin® –
an
easy "pick up and use"
exercise device
– offers six
workouts
:
Forearm Frenzy™
Shoulder Spin™
Bicep Burner™
Tricep Tremble™
Top Spin™
Core Cruncher™
These exercises may look deceptively simple but they are designed to give a perfect workout for your arms and abs. Each exercise is well described on the back of the packaging.
To use Powerspin® you gently rotate the arm in a controlled way until the ball runs smoothly round the tube. As the ball gains momentum, you can make your workout harder by increasing the speed of your spin. To add variety to your Powerspin® workout, rotate your arms in either a clockwise or anti-clockwise direction.
Using the Powerspin® effectively takes a bit of practise – like using a hula hoop – but it is claimed that six minutes a day is all you need for perfectly toned arms and abs. I'm still working on it!
PWT rating: ♥♥♥♥♥
For exercises, advice and tips visit Powerspin.

Powerspin® by Powerball® Exercise | Everyone | Everywhere
is available from Amazon.