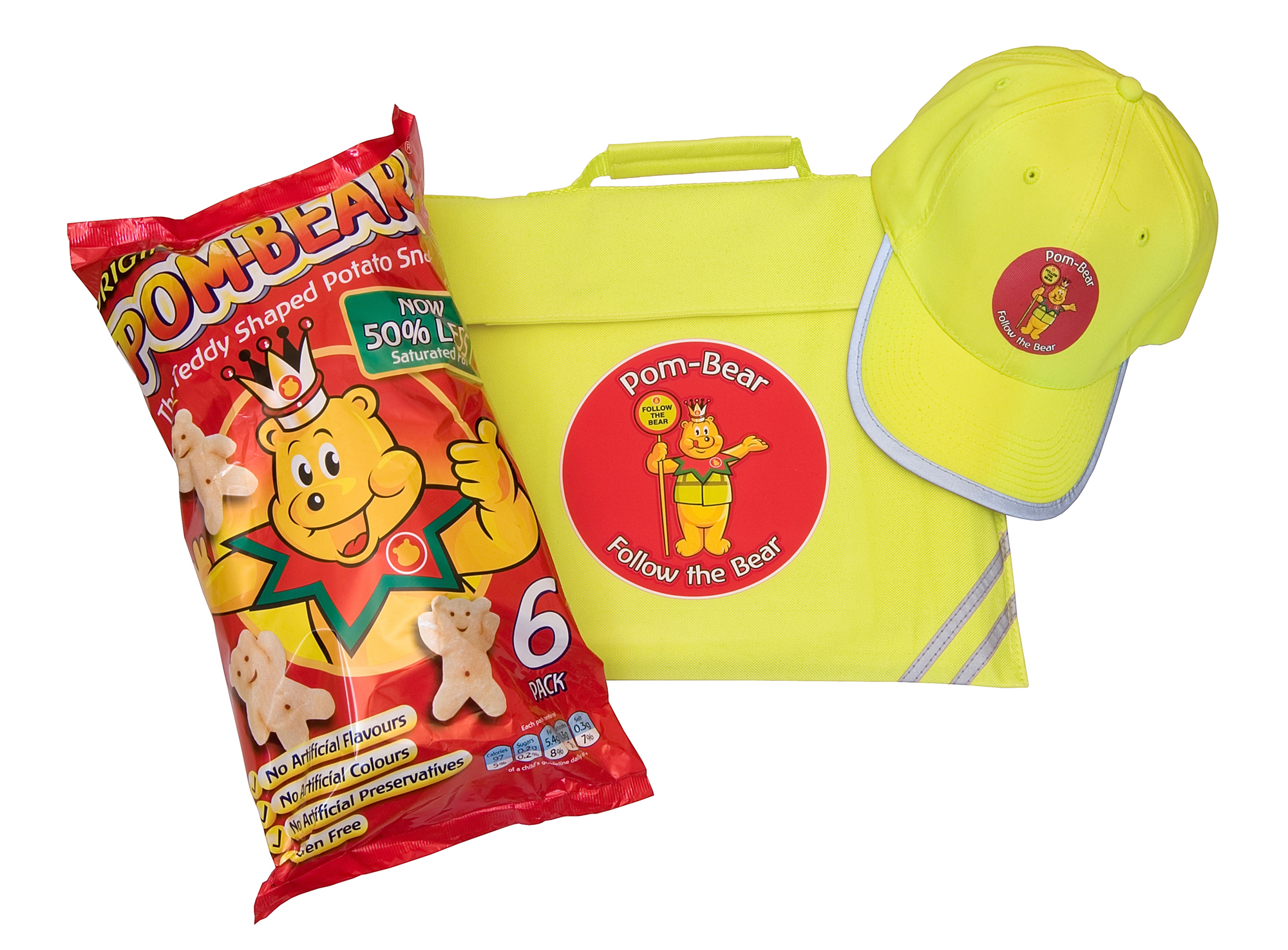 Pom-Bear
recognises the many
benefits
for kids of
walking to school
and offers the following safety advice for parents supporting
Walk to School
month.
Pom-Bear's safe walking tips
Teach your children the Green Cross Code and ensure they put this into practice every time they're out walking. Children should not walk to school alone until they have learnt and confidently practice the code.
Where possible, walk on pavements, keeping well away from the curb, and always walk between your children and the traffic.
Make sure they can be seen at all times by using reflective and high visibility clothing. This is especially important at night and as the mornings and early evenings become darker during winter.
Hold their hands firmly at all times.
Teach them to pay attention when walking and never listen to personal stereo systems, use mobile phones or hand-held games.
Pom-Bear
is a fun teddy-bear-shaped
potato snack
that children love.
Deliciously crisp
and light they melt in the mouth to give a
unique taste
. And, it's one snack
parents
won't mind them having too.
Each pack
is made from the
best quality
potatoes and cooked with 100 per cent pure sunflower oil making them an even lighter eat by further
reducing saturated fat
.
Pom-Bear is also suitable for
vegetarians
and contains:
No artificial colours, flavours or preservatives
25 per cent less salt
Now even less saturated fats. Pom-Bear Original potato snacks now have only three per cent saturated fat
Less than 100 calories per pack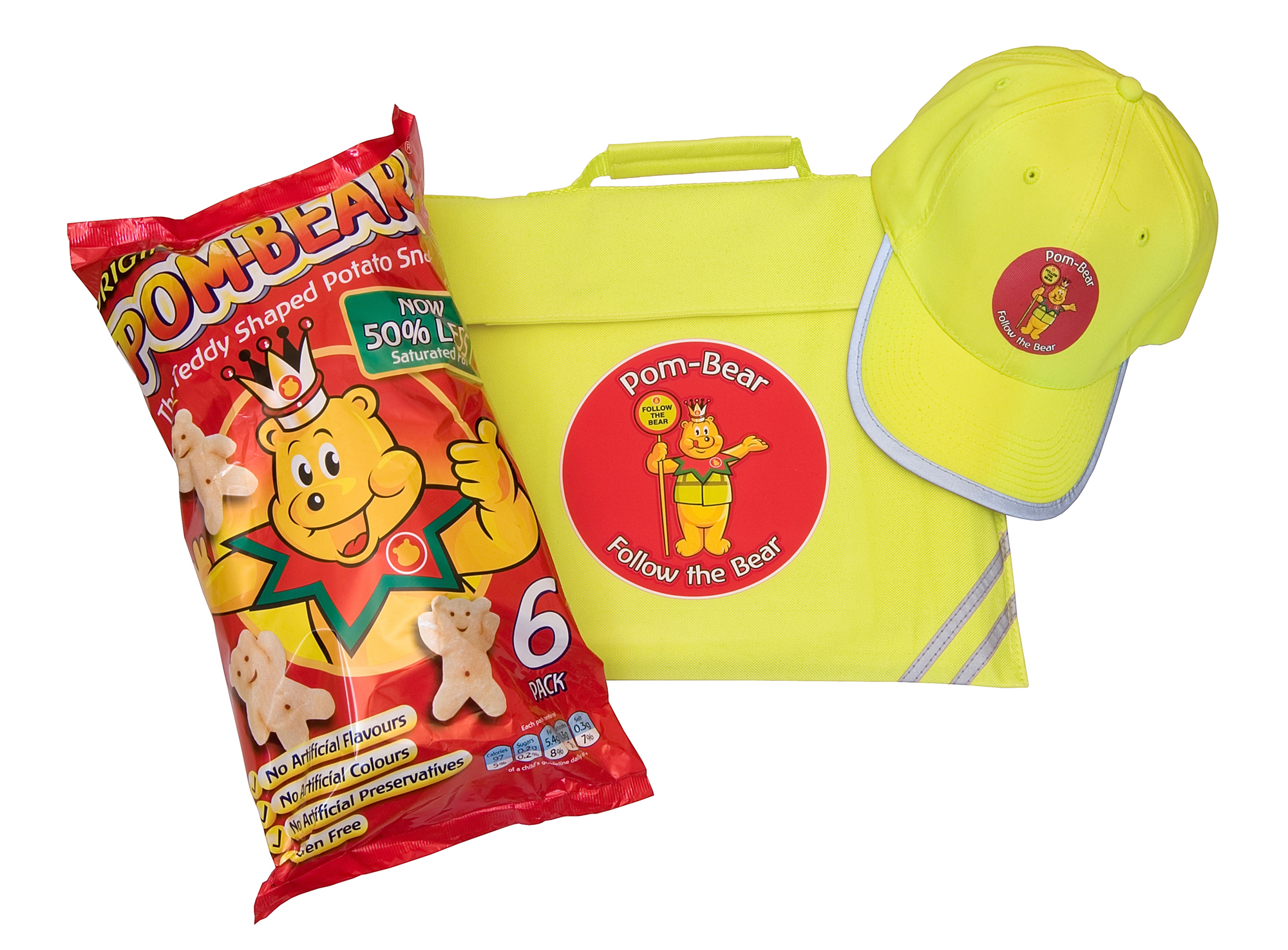 PWT
has teamed up with Pom-Bear to giveaway ten
Follow the Bear Safe Walking Kits
(each worth £15). Each kit contains a Follow the Bear
high visibility sports cap
and
book bag
, so your child will be seen at all times on their way to and from
school
, plus a
multi-pack
of Pom-Bear potato snacks for your child to enjoy as part of a
balanced diet
.
For a
chance
of
winning just
answer
the following question:
How much saturated fat in a packet of Pom-Bear potato snacks?
Enter here
.
Visit www.pom-bear.co.uk for more information about the
Follow the Bear
campaign.
Winners
will be the
first ten
correct entries opened at random after
6pm on Friday 30 October
, 2009.