We asked two of our young Pokémon fans to tell us what they thought of Pokémon the Movie Black and Pokémon the Movie White and this is what Jack and Lauren Denne wrote: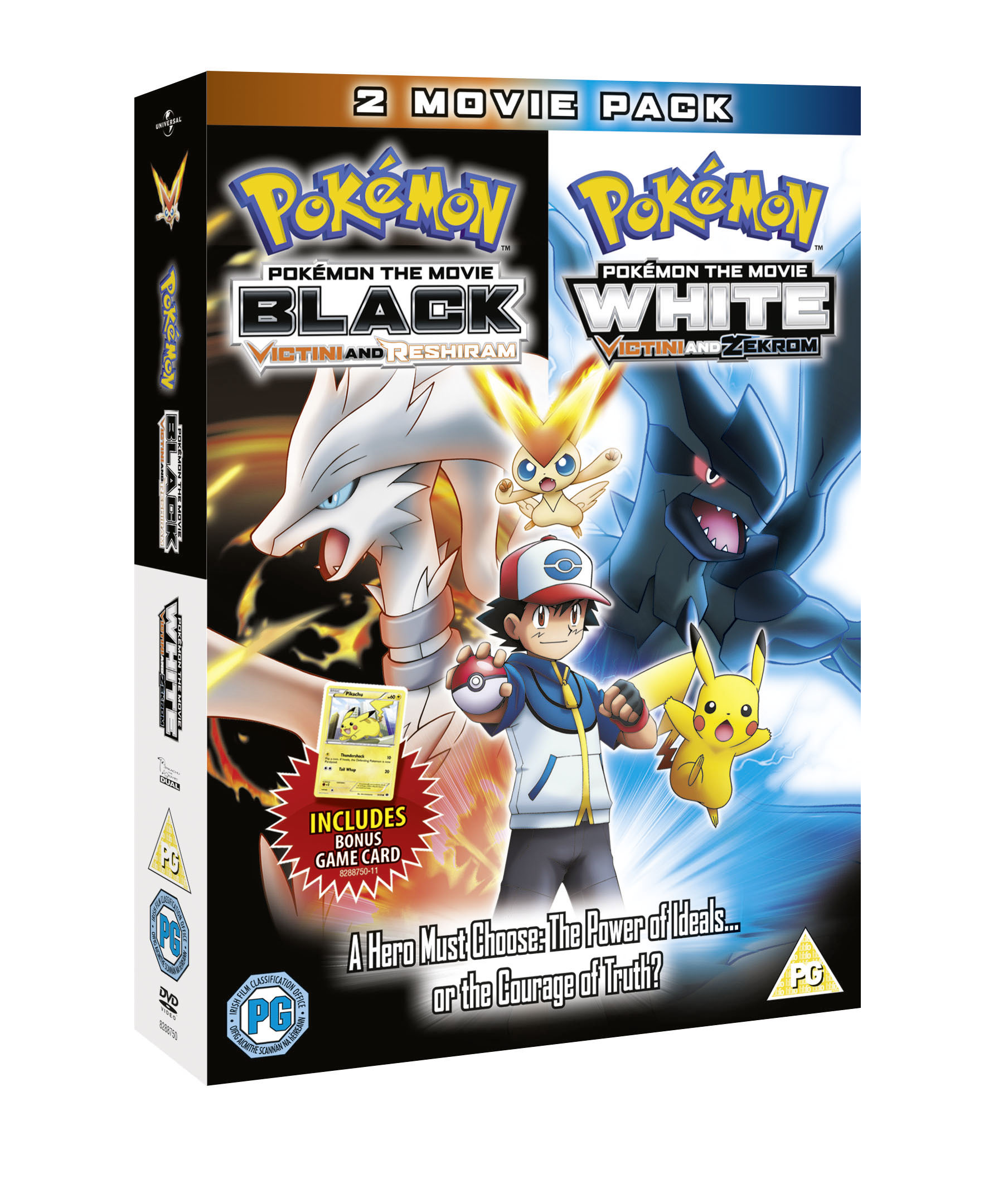 Ash and his friends enter a battle competition in Eindoak Town and they meet a new Pokémon called Victini. He soon becomes their friend. But Damon captures Victini and makes him part of his own evil plans. Ash, Pikachu and the other Pokémon have to try to save the town and rescue Victini and prove themselves to be heroes so they can earn the respect and help of the legendary Reshiram (Black) or Zekrom (White).

If you are a Pokémon fan the names of the characters will be familiar to you and you will not be disappointed with this movie. All the main characters are in there and it is entertaining from start to finish. Pikachu and the other Pokémon are as cool and cute as ever and there is action and excitement all the way. If this is your first experience of Pokémon, you will enjoy the distinctive style of the animation.

The DVD has two discs – one is Pokémon Black and the other Pokémon White (like the DS game of the same name). The only criticism would be that the two films are basically the same story, just with the different Black or White legendary Pokémon characters. If the films were completely different, it would have been amazing, but this is still our favourite Pokémon movie so far.

PWT rating: ♥♥♥♥♥
Pokémon the Movie: Black & Pokémon the Movie: White (Double Pack : Includes Pikachu bonus game card) [DVD]
is available from Amazon.