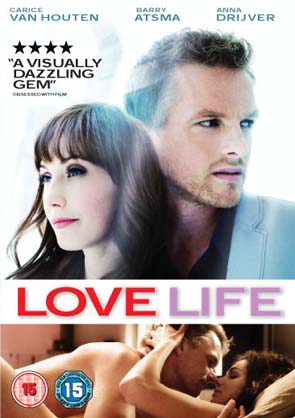 According to Eric Segal's Love Story (both book and film) love is never have to say you're sorry. In Love Life, based on a controversial and best-selling autobiographical novel by Ray Kluun, one feels the "hero" Stijn should be apologising non-stop!

Stijn's highly charged love affair with his colleague then wife Carmen doesn't stop him being a serial adulterer. And when Carmen is diagnosed with breast cancer, Stijn shows just how shallow he can be - dashing off to night clubs while his sick wife faces the challenges of her compromised health and ultimately having an affair with the artist Rose.
Their five year old daughter gets little attention in all this. What keeps one's attention is the refreshingly honest approach to cancer, its treatment and the effects it can have on the sufferer and those who love them.
Love Life is a film to make you ponder.

Love Life [DVD]
is available from Amazon.