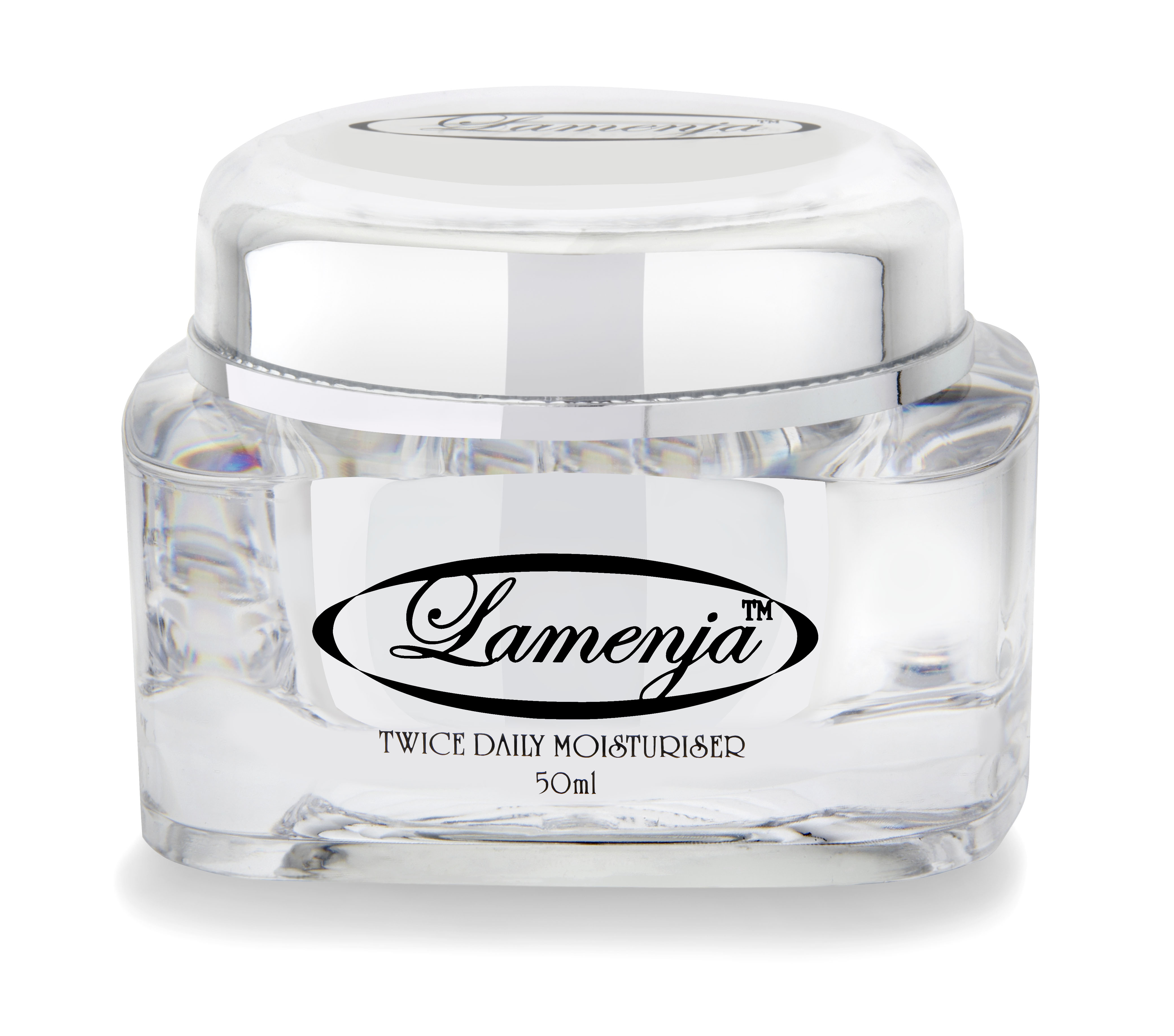 I've been using
Lamenja
for nearly a month now. The cream certainly has a
luxurious feel
to it as you apply and my skin has certainly felt
soft
and
hydrated
.
Lamenja
is said to act as an effective
healing
and
preventative formula
against wrinkles and
fine lines
. How does it work? Lamenja have incorporated a highly
effective ingredient
into their anti-wrinkle cream called
Syn-ake
that is said to give the same results as
botox
but without the
discomfort of injections e
very few months. Syn-Ake (Swiss Technology Award 2006) has been
scientifically proven
to reduce fine lines and wrinkles giving up to 52 per cent
wrinkle reduction
and up to 82 per cent
smoothing
effect. Other ingredients include:
Passion Flower oil, used to neutralise pollutants and toxic air that can have damaging effects on your skin.
Mango Butters, used to lock in moisture, leaving your skin feeling velvety and hydrated.
Squalane, a variant of Olive Oil that compares very closely to the natural oils of your own skin, therefore keeping skin refreshed and youthful.
Rose Flower Water, used to keep the PH balance of your skin at the correct level.
Calenula Oil, used to deeply soften and soothe the skin.
Vitamin E Acetate, an extraordinary antioxidant that heals and protects delicate skin from the pollutants of today's environment.
Lamenja
is also said to protect against
sunlight
but you still have to wear a
sunscreen
.
To take advantage of the
Special Offer
of "Buy one get one FREE" visit the Lamenja website and online store at www.lamenja.co.uk