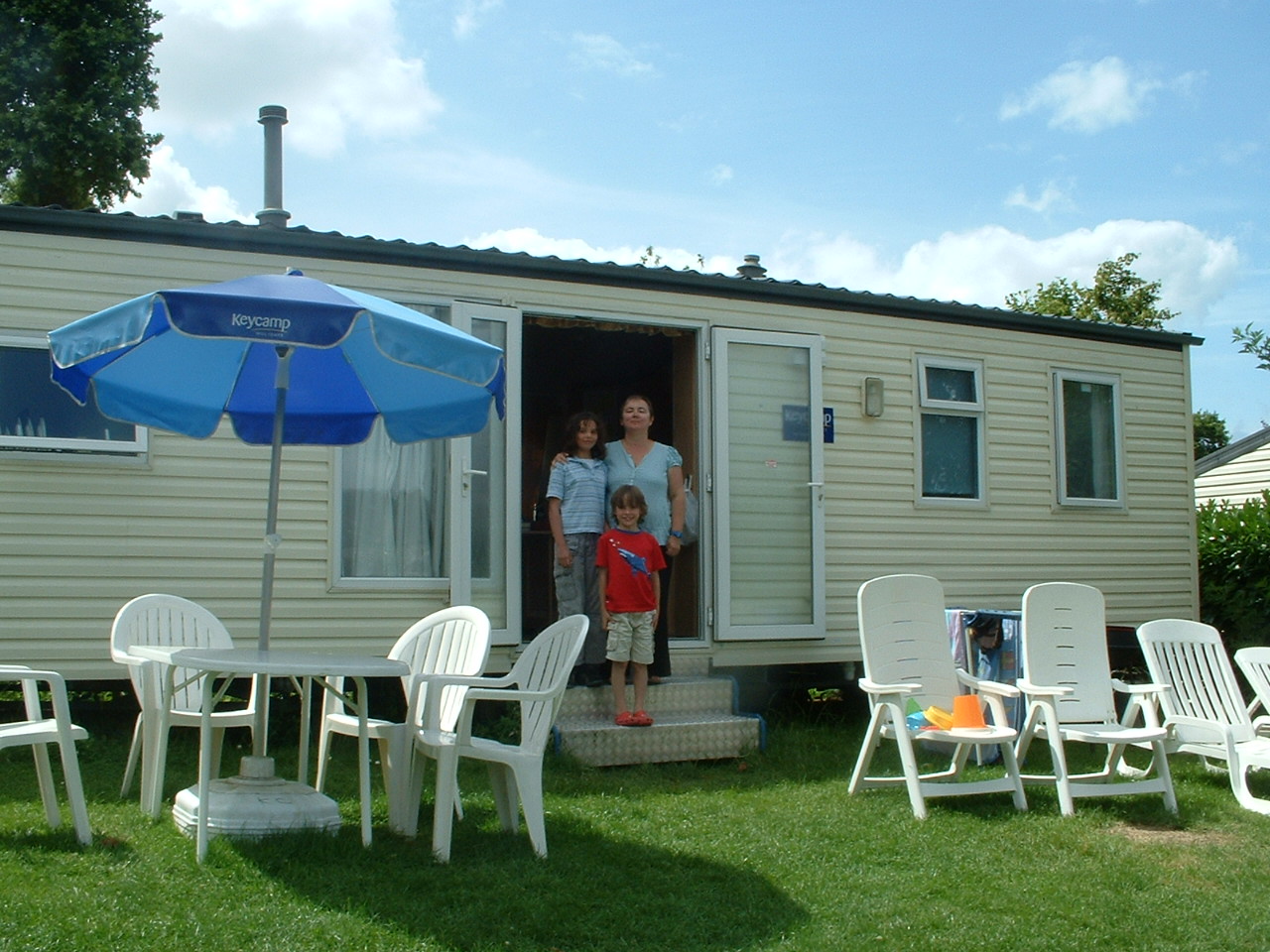 Keycamp
are about helping
holiday-makers
to recharge their batteries which many of us
need to do
as a result of our busy
hectic lives
. We missed the
first day
of our holiday we didn't actually
take time
to study the details of our
holiday
. On Friday evening at 8pm we read the
itinerary
to find that we should have been
relaxing in the Parc
rather than still
packing
at home.
A call to
Keycamp Customer Services
sorted us out: ferry
rearranged
for the following day, the Parc
alerted
that we were coming, but a
day late
. Keycamp Customer Services were
fantastic
. They were helpful,
efficient
and raised our
spirits
when we thought our
holiday plans
were on the rocks. They had also been
very friendly a
nd helpful at time of
booking
too.
The
ferry
arrived mid-afternoon and our drive from
Calais to Houlgate
took longer than we expected, so we were
late arrivals
at the Parc at about 9.30pm. We were
grateful
that Keycamp offer
flexibility
for both arrival and departure
dates
as well as
arrival times
(departure is 10.00am).
The
representative
on arrival was helpful and friendly and settled us into our
Villagrand deluxe mobile home.
A
welcome pack
had been provided, at a cost of £6.75, which included a
bottle of wine
. The linen packs were a
bonus,
the sheets in particular. One
bath towel
per person was all that was provided, so a couple of
cheap towels
were purchased the following day to act as
bath mat
and hand towel. We had brought our own
beach towels
.
Our Villagrand deluxe
mobile home
proved to be very
comfortable
for our week's stay.
Plus points
were the well-equipped
kitchen
and gas barbecue,
endless hot water
and the outdoor furniture. As we had very
good weather
, we we ate every
meal
except one outside. We looked out onto a
wooded hillside
on one side and to the
sea
on the other.
La Vallée
was maintained to a
high standard
. The site appeared to be almost
full to capacity
but this did not seem to impact on the
facilities
in a negative manner. There were few if any queues for
activities,
the swimming pools were
never closed
because they had reached capacity, and the shop, bar and
restaurant facilities
did not seem to be overstretched.
We had a
great week
very much enjoying our stay at
Keycamp's La Vallée
.
Fact box
Keycamp offers
self-catering holidays
to more than 100 top parcs across nine
European
countries, plus the
USA
, Canada and, most recently,
nine parcs
in the UK. Each boasts
excellent facilities
and a choice of stylish mobile home, chalet or supertent
accommodation
.
A seven night break at
May half-term 2010
for a family of two adults and up to
four children
, staying in a two bedroom
Villanova
mobile home at
Keycamp's Houlgate
will cost £638, including return
Dover-Calais
ferry crossings.
Alternative
ferry crossings, rail travel or
fly-drive
packages are available at a
supplement
.
There is also still some
limited availability
at Houlgate for breaks in
August
and
September 2009.
For the
latest deals,
further information or to make a
booking
, visit
www.keycamp.co.uk