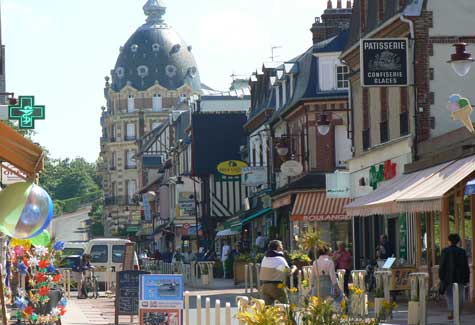 JCK
is situated just by the
railway crossing
along the quieter end of the
seafront.
It looked a little
shabby
from the outside, but in
our view
it proved to be a
little gem
. Its menu was mainly pizza, fish dishes, and steak. It also advertised Moules and Frites as a daily special.
The
restaurant
was fairly empty on a Tuesday nearing the
end of lunch time
service, but we had seen it
full
at the weekend.
Friendly service
was provided by our young waitress, and the jovial
maitre d'
was the chef also. My only
criticism
was that the waitress didn't
warn us
when we ordered a
pizza
(marguerittas with extra ham) each for the children.
The grown ups had a
pizza
(loosely translated as a meat feast), and a dish of
langoustines
and gambas as the
moules
were not available but
frites
were served with my dish anyway.
Tap water
in a carafe, and
house white
in a carafe were our
drinks
for the meal.
As
JCK
was quiet,
our noise
was not disturbing anyone. There was a
relaxed atmosphere
. The ambience when busier would also be relaxed and
child-friendly w
e were sure. We could see lots of
kitchen activity
, but after quite a wait, with all the
lovely bread
having been nibbled away, our food arrived and we
gasped
!
The pizzas were
huge
! Fat, doughy pizzas, thick spongy crusts,
oodles of topping
, in particular lots of melting cheese. The
langoustines and gambas
, in a cream sauce, were equally
impressive
, but as
seafood lovers
will know, eating it is quite
hard work
, in this case the langoustine
shells
were really hard to break. I did
enjoy
my meal, but the plate looked like an
explosion b
y the time I'd finished. No
finger bowl
was provided, but trusty
baby wipes
were on hand.
Meanwhile the rest of the family were munching through their
delicious pizzas
. Sadly quite a lot was
wasted
, and no one really felt like having the
leftovers
brought home for their tea.
Desserts
(mainly ice creams) were passed on, and the
bill
came to a respectable
50 euros
with a tip. The
seafood meal
had been 19 euros, so the pizzas were
excellent value
in particular as next time we would
feed
the whole
family
on one!
A
highly recommended
little restaurant.
JCK restaurant
, Rue des Baines, Houlgate, France