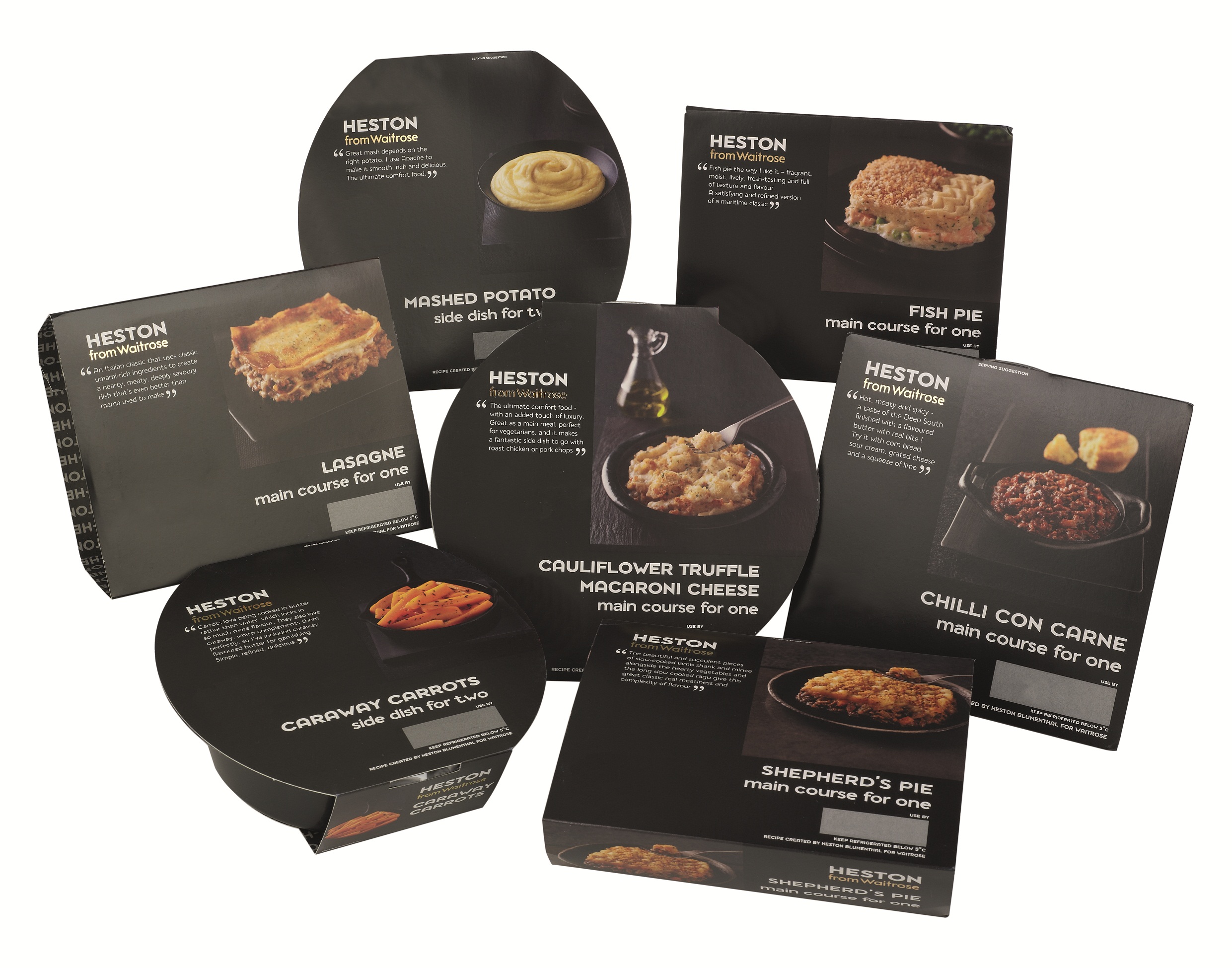 I have always quite liked a
ready meal
, it has become a bit of a
guilty pleasure
that I've not given up since my student days, so was vary happy to review the new
Heston range from Waitrose
. However I was aware that Andrew was a far
tougher audience
than me so I made him join in on this one.
On arrival I was
slightly disappointed
by the
selection of meals
, as they were all rather
mince based
and very
traditional ready meal type dishes
. However, that was where the similarity to the standard
ready meal
ended.
Our first "
Heston
" meal was after Thea's christening when we needed something
quick, easy and tasty
after a busy day. Andrew tried the
shepherd's pie
and I had
lasagne
. Both far
exceeded expectations
and we fought over each other's plates. They were not only by far the
best ready meals
either of us has eaten, but frankly they were almost the
nicest lasagne
and
shepherds pie
!
Both had
high quality
and
good meat content
and were rich and full flavoured without the fatty taste of most
ready meals
, and appeared to be missing the usual
bulking agents
. The sauce on the
shepherd pie
was really distinctive and we picked out a few of the flavours like
star anise
, but could never have guessed the entire contents, as the
ingredients list
is amazingly extensive. It appears that
Heston
has put a lot of effort into achieving a
seriously high quality taste and product.
The
chilli con carne
that I had for lunch the following day was also
delicious
but probably not as exceptional, and sadly the
carrots
did not convert either Andrew or myself (but neither of us has ever liked carrots).
The
mash potato
got a larger tasting after I forgot to cook any
potatoes
for a girlie dinner at mine, and frankly I could not have made such
delicious mash
. It's the first time I have served a
ready meal item
to guests, but it will probably
not be the last
now.
The real
seal of approval
is that Andrew the ready meal "hater" has asked if we can pick up a few in our
next shop
. I am very much looking forward to trying the rest of the range,
macaroni cheese with truffle
sounds divine...
PWT rating
: ♥♥♥♥♥
Heston's
Dine In
range, exclusive to
Waitrose
, are all priced at £4.89 except the side dishes:
mash potato
£2.99 and
carrots with caraway butter
£2.69.