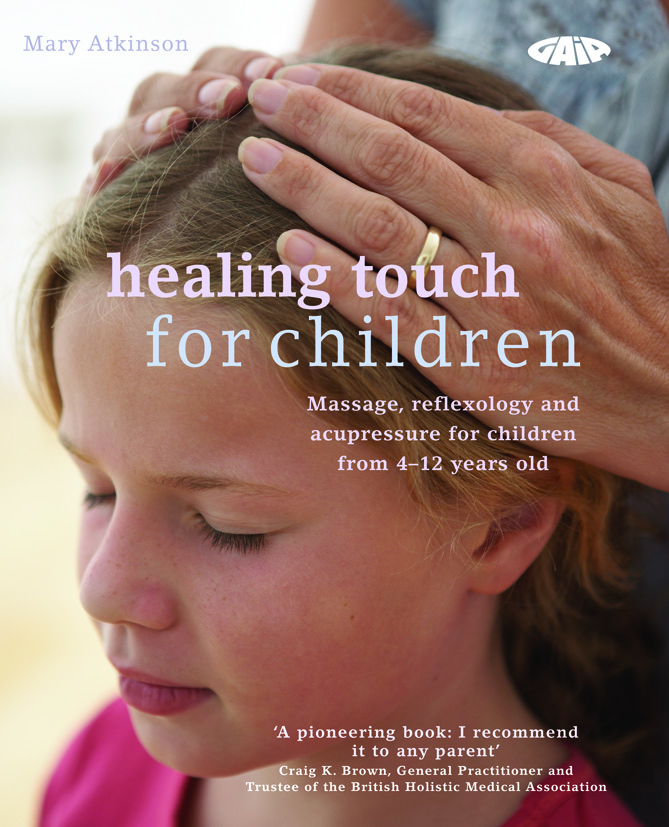 In Healing Touch for Children, Mary Atkinson takes a relatively "new age" idea and makes it accessible for all. While many parents are experienced with massage, and have been massaging their children since they were babies, others of us only give the occasional foot rub on a bad day. This guide is very much aimed at novices.
The benefits of massage for children are clearly described, from improving the quality of sleep and strengthening bonds with our children, to tackling ailments such as headaches and skin disorders and helping to eliminate impurities. There is also an emphasis on how using massage can counteract the stressful nature of our busy lives. As well as massage, the book covers reflexology and acupressure.

There are clearly marked photographs and written instructions for carrying out the various techniques. Just reading the descriptions of all the routines is hugely relaxing! But of course this is missing the point, so I tried some reflexology on my 12 year-old daughter, who didn't want me to stop! It was nice for me, too, to sit down and do something so relaxing together; I definitely felt better for it. It's something I'd like to do more, not least as a way of spending quiet time with children beginning to find their way in the wider world.

There are sections dedicated to relieving specific symptoms and ailments, and even a self-help section for children to use. As well as describing which techniques to use, there are tips such as helpful drinks or baths to take.
Healing Touch for Children doesn't make any wild claims for the advice, and makes it clear that the remedies are not intended as a replacement for medical care where appropriate. This short "health encyclopaedia" would be ideal for times when children have one of those vague illnesses we don't know how to deal with; it gives us something to try!

This is a lovely book: pleasantly written, easy to dip in and out of, and I think it will become well-thumbed in my house!
Published by Gaia, this book is available from Amazon. To order a copy please click the link below:
Healing Touch for Children: Massage, Acupressure and Reflexology Routines for Children Aged 4 -12