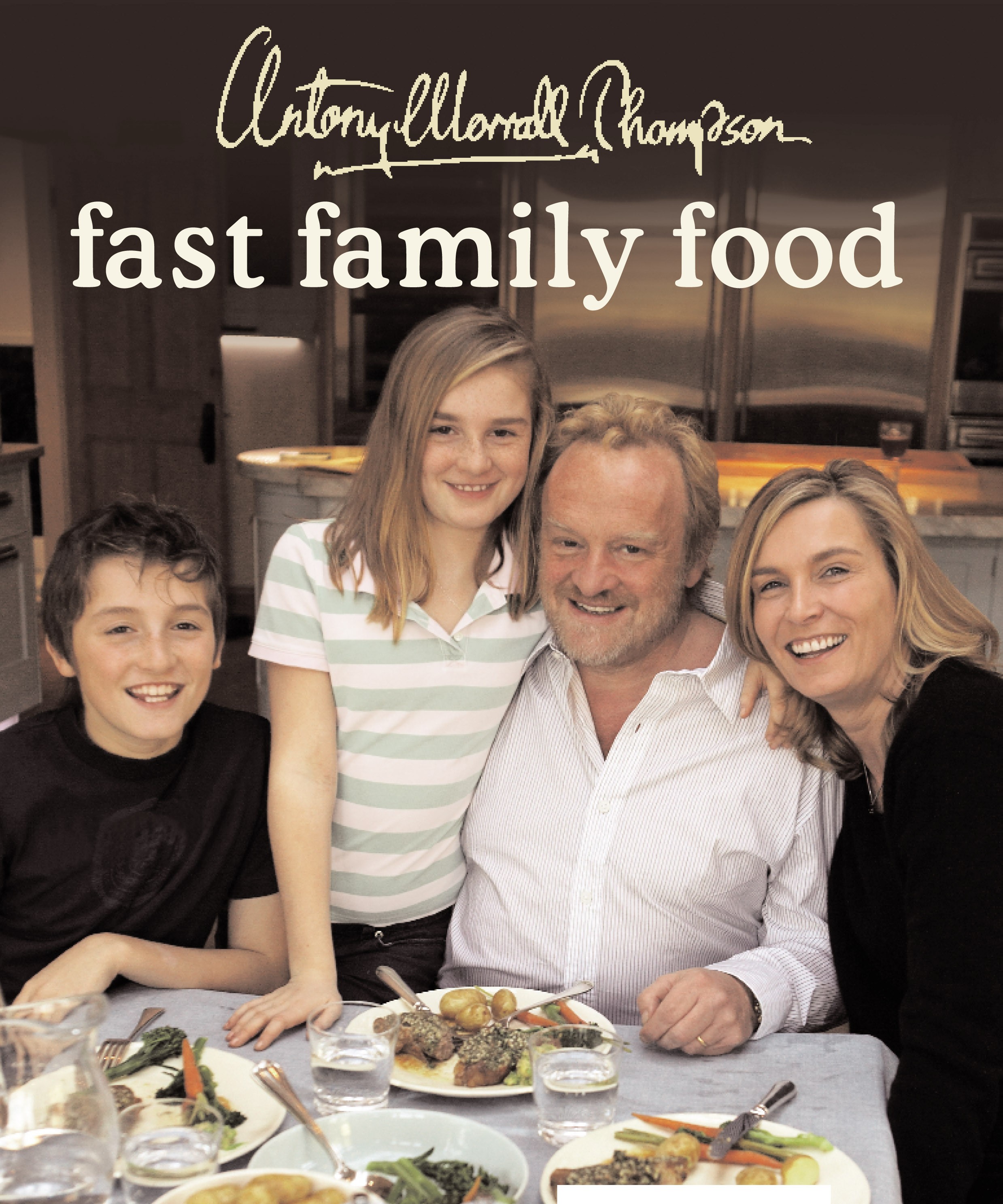 Celebrity chef Antony Worrall Thompson's new book Fast Family Food is well worth buying. It is easy to read with lovely full page photographs of every third menu. With its wide selection of foods and recipes there is something to suit everyone's tastes and needs, including lots of interesting fish and vegetarian dishes.
I particularly liked the roast fish fillet with coconut, coriander and lime with a preparation time of ten minutes which could also be adapted to use with chicken instead of fish.
The only thing that disappointed me was the lack of soup recipes - there are only two and I would liked to have had more!
The recipes all include preparation and cooking times, the longest preparation time being 15 minutes so even if you are not as profficient as the author, it is still not too time-consuming.
I also found Antony's tips after each recipe useful reading, for example soaking mushrooms before grilling to stop them going dry and leathery and putting coconuts in the oven for ten minutes to loosen the flesh.
Family Fast Food includes recipes for all palates from simple delicious cheesy muffin brunch buns to more sophisticated Mediterranean squid and vegetable casserole. I was also impressed with how Antony refers to encouraging older children's tastes to "a more sophisticated path".
This book is for all families with children of all ages. Many of the recipes are easy enough for older children to cook themselves, especially the puddings. And that's my second criticism - more puddings please!
Published by Mitchell Beazley, Antony Worrall Thompson's cookbook is available from Amazon. To order click the link below: