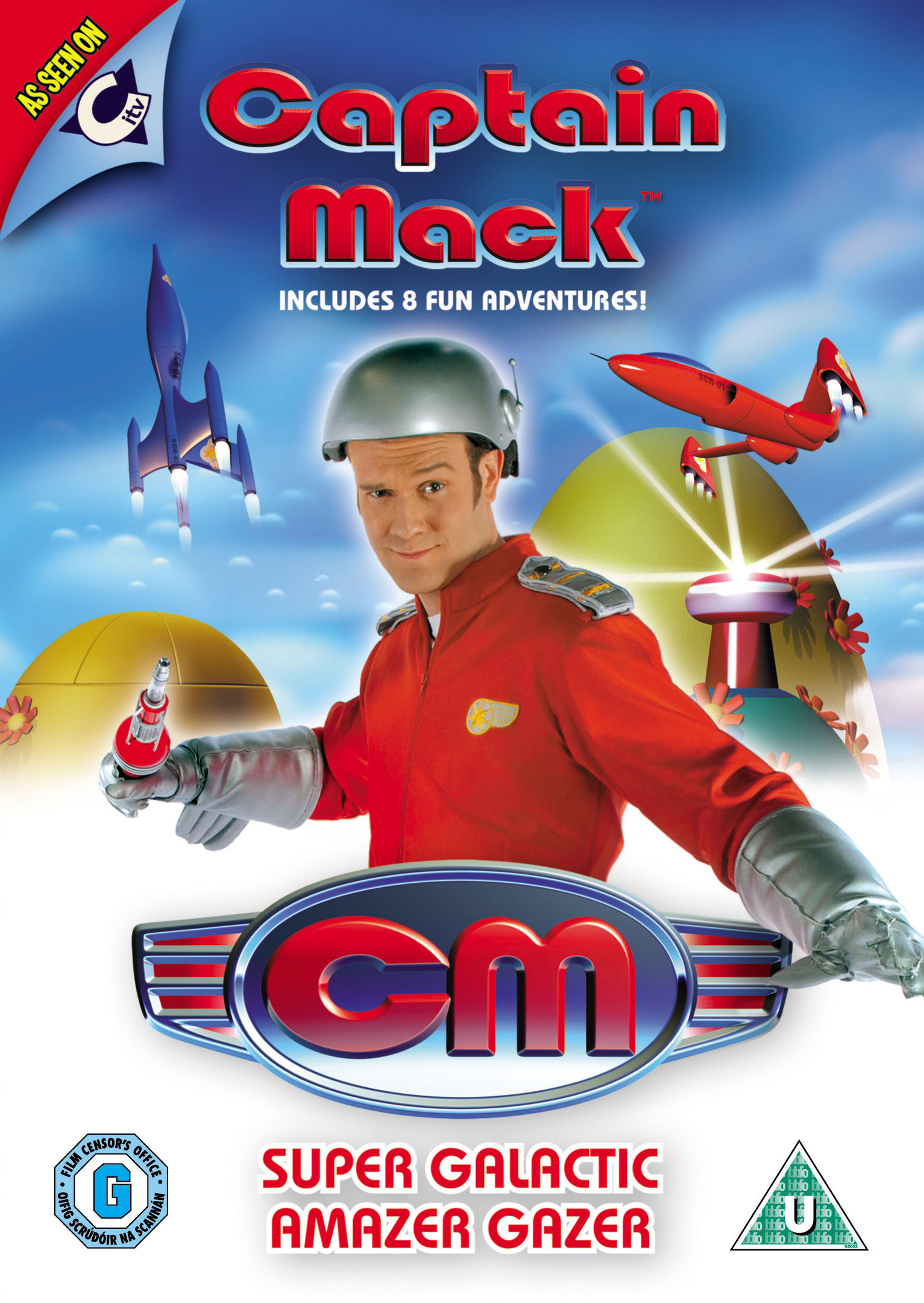 Captain Mack was created by Fireback Entertainment which specialises in high quality film and television programming and character brands. The series was launched 12 months ago on CITV and was an instant hit, quickly establishing itself as one of the channel's highest rated shows aimed at two to seven year-olds.
Captain Mack's world is truly spectacular with its bright colours, larger-than-life characters and a generous helping of CGI effects. He and his trusty assistant Samson, who bears more than a passing resemblance to a monkey (hence the Captain's famous sign-off line "My Monkey Needs Me"!), are always on the look-out for trouble that can happen anytime, anyplace and anywhere but usually in Sunshine City, home of those naughty people Tracy Trickster, Grabby Crabby and Marty Meddler.

Luckily Sunshine City also has plenty of good guys too, like Dr Kwack, Yolanda Yummy and Daisy Digger which is just as well because even experienced superheroes like Captain Mack need a helping hand!
The Captain Mack – Super Galactic Amazer Gazer DVD has eight 11-minute episodes and bonus features include specially compiled DVD games.
For a chance to win a copy of Captain Mack – Super Galactic Amazer Gazer and a Big and Busy Space Book just answer this simple question:
Who is Captain Mack's trusty assistant?
Email your answer by clicking here no later than 6pm Wednesday 27 May 2009. The winners will be the first five correct entries opened at random.