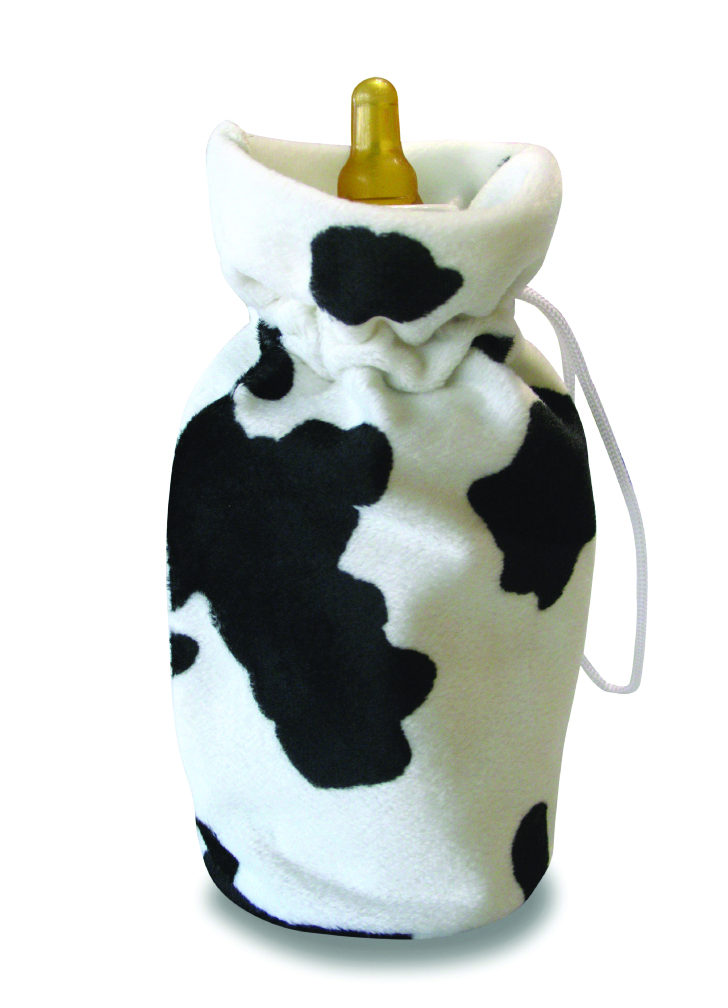 First of all the
retro
design of the
Bottle Warmer's
thermal bag is a winner – the black and white cow motif appealed to both daughter Olivia and myself. Although it's called a
Bottle Warmer
– you simply click the
inner pouch
and the bottle is warmed in 15 to 20 minutes – it can also be used to heat a
baby/toddler's food
in exactly the same way.
To
reactivate
the heating agent when you get home, wrap the
inner pouch
in a cloth and plunge into boiling water for
ten minutes
before removing with tongs. Allow the
bottle warmer
to cool completely before
reusing
.
Alternatively this
versatile product
can be used to keep food or
drinks cool
: just pop the
inner pouch
into the fridge for at least
30 minutes
and any food or milk will be
kept cold
for 20 minutes. This is great for
breastfeeding mums
who may need to transport
expressed milk
to a nursery or carer.
As some
medications
need to be kept below a certain
temperature
the
Make My Day Bottle Warmer
is great as a cooler while you are en route somewhere.
Always check
with your
pharmacist
the temperature a
medicine
should be kept at. Very
hot weather
can have a detrimental
effect
on their efficacy.
So our
Make My Day Bottle Warmer
will have many uses within the family.
The
Make My Day Bottle Warmer
is available from www.whiskcooking.co.uk priced
£19.99
.