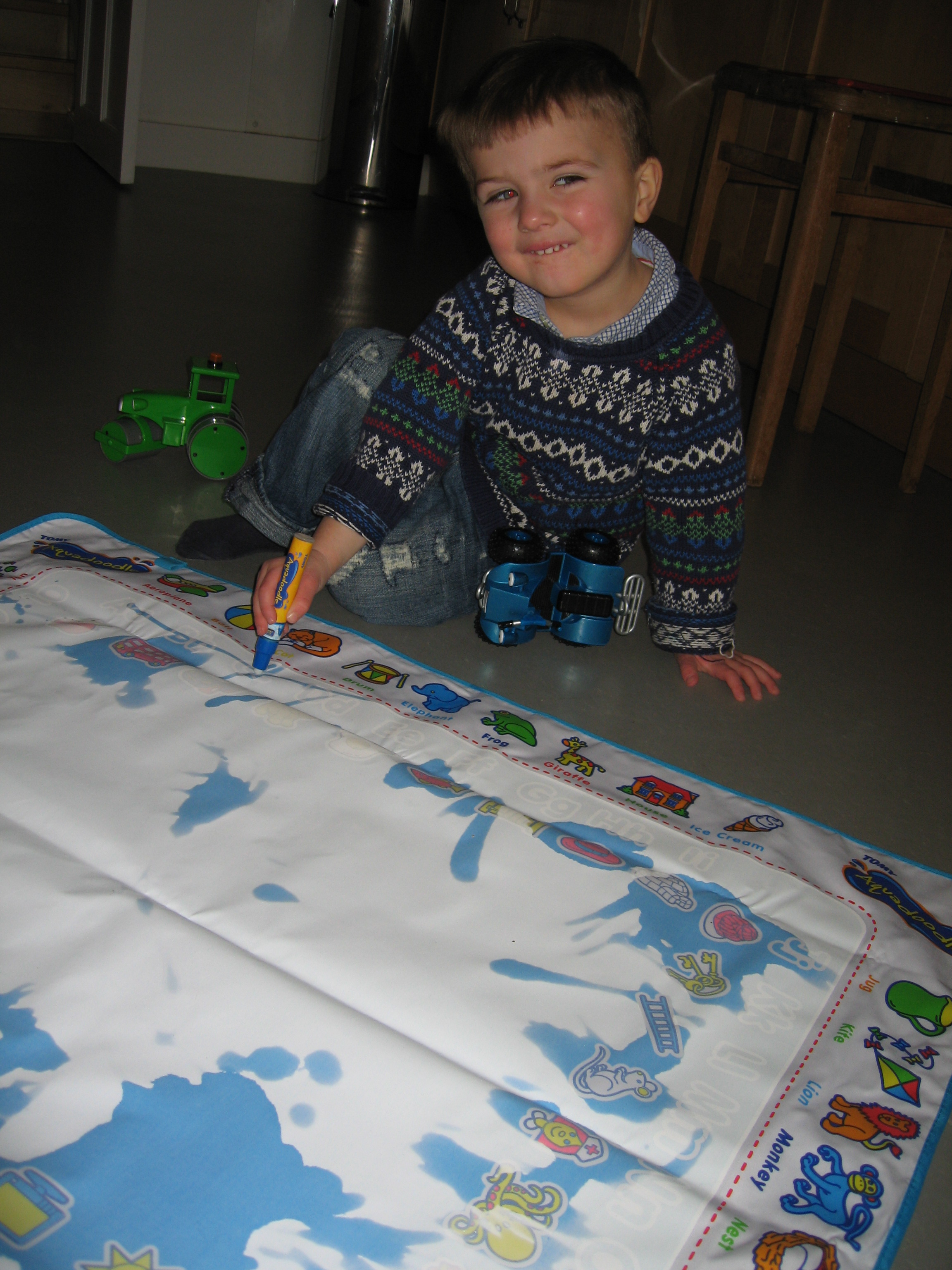 The Aquadoodle mat is a mother's dream. All the fun of painting without any mess whatsoever. Brilliant.
It'a a very simple thing – a metre square mat that you draw on using the special Aquadoodle pen, a water felt tip, as it were, that you fill from the tap) or wet hands. It is decorated with the alphabet and numbers from one to ten around it to stimulate slightly older children (ie over three years) but frankly it is great fun for a child of any age who can make a mark. This version could have done with a second pen or some stencils as some varieties do but that's a very small negative comment.
We're already planning to buy another mat to have as entertainment at a three year old's birthday party.

PWT rating:♥♥♥♥♥
A range of
Tomy Aquadoodle
mats is available from Amazon:
Tomy Peppa Pig Aquadoodle
Tomy Aquadoodle Classic Drawing Toy
Tomy Aquadoodle Animal Magic Sounds Aquadoodle Drawing Toy