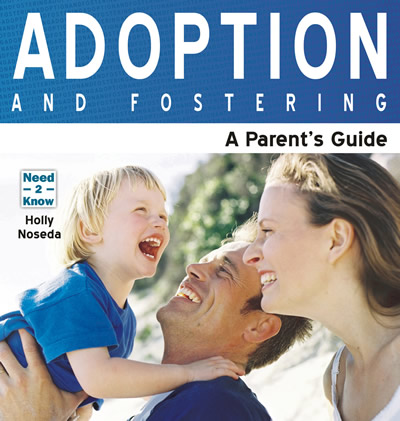 Adoption and Fostering: A Parent's Guide is a really excellent little book. It is short, clearly written, up to date and relevant to UK adopters. My only caveat would be that it is primarily a book about adoption and only has one chapter on fostering.
It would make an excellent read for anyone who is just starting their home study or thinking about adoption and I can see it being handed out like Smarties by social workers in the near future.
It has chapters on the history of adoption, fostering, reasons for adoption, the application process, approval, matching, life story work, contact, education, finance, attachment disorder and post adoption support.
Holly Noseda's guide is down to earth and practical, I particularly liked the section which gives a shopping list for new parents when setting up home with new children: we could have used this four years ago.
Recommended.

To order a copy of this book from Amazon, click the link below:
Adoption and Fostering: A Parent's Guide (Need2know): A Parent's Guide: 1 (Need2know)