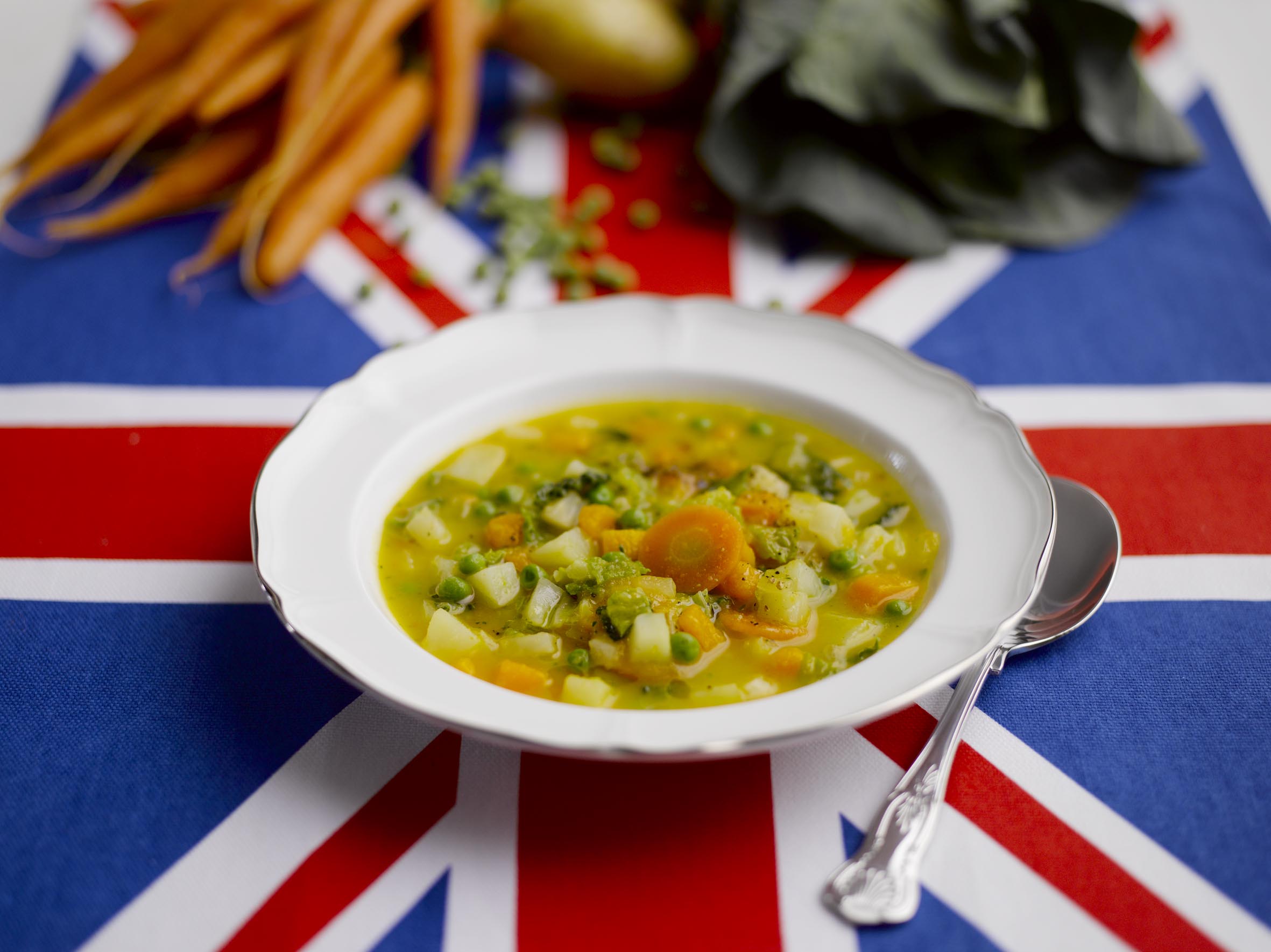 This delicious Crown Jewel Soup designed to commemorate Queen Elizabeth II's 83rd birthday contains eight colourful varieties of vegetable, each with a regal connection and packed with vitamins and minerals essential to any busy globe-trotting lady - or active family. The recipe is quick and easy enough for any ladle in waiting.
Crown Jewel Soup
Serves: 6

Preparation time: 10 minutes
 Cooking time: 35 minutes

Ingredients
2 teaspoons olive or vegetable oil
1 onion, peeled and diced
2 Autumn King carrots, peeled and thinly sliced
8 cups water or vegetable stock
1 Crown Prince squash, peeled and diced
1 Monarch celeriac, peeled and diced
1 King Edward, Red Duke of York or Vales Sovereign potato, peeled and diced
1 cup Purple Queen or The Prince dwarf beans, cut into bite-size pieces
1 cup Ambassador peas
1 cup January King cabbage, chopped
Salt and pepper to taste

(Of course, if you can't find any of these varieties, use another – it'll still be a healthy soup fit for your family.)

Method
Place onion, carrots and oil in large pan. Gently fry for 5 to 10 minutes over a medium heat until the onions are soft.
Add the remaining vegetables to the pan with the stock and bring to the boil. Bring down the heat and simmer until the vegetables are tender (this should take about 25 minutes).
Using a slotted spoon, remove half of the vegetables and place to one side.
Place the remaining vegetables and stock in a blender (or use a handheld variety) and whiz together until smooth.
Return the blended soup to the pan and add the rest of the vegetables.
Heat through, season with salt and pepper and serve.
About Eat in Colour
The Eat in Colour Campaign has been created by the Fresh Produce Consortium (FPC), the trade association committed to the support and development of the UK fruit and vegetable industry.
For more fruit and vegetable recipes go to www.eatincolour.com