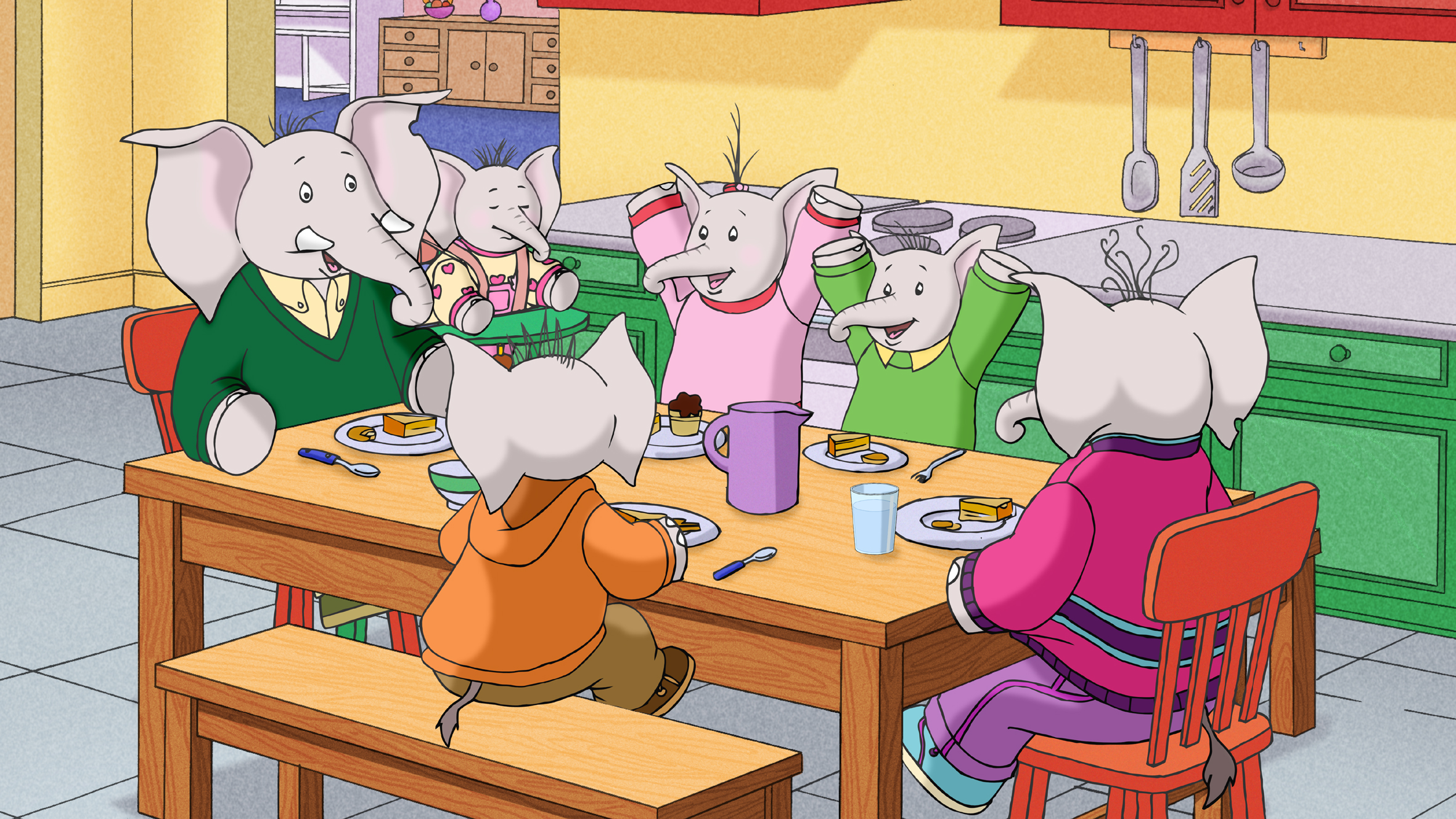 In the first episode of Life with the Large Family on DVD, Laura Large needs flour for her school cooking project, but baby sister Lucy has managed to tip the bag all over herself... Flour Power is a fun and adventurous story all about helping, sharing and working together.

Inspired by this episode, celebrity teenage chef Sam Stern has created a special cake recipe for children to make with their parents, but assures us nothing can go wrong!

For one cake you will need:

150g/5oz caster sugar
6 medium eggs
2 drops natural vanilla extract
150g/5oz rice flour

For the filling you will need:


Raspberry or strawberry jam
Fresh raspberries/strawberries
Pre-heat the oven to 160C/325F/Gas 3.
Grease your cake tin.
Line the base and sides of the tin with greaseproof paper. Coat the base of the tin with a little rice flour.
Whisk the eggs and sugar together in a large bowl until the mixture is pale, very thick with a mousse texture.
Sift the rice flour and gum onto the mixture. Add vanilla extract.
Fold the flour in very gently using a large metal spoon with large, light movements until there are no white bits left.
Pour the mixture into the cake tin.
Bake for 20 to 30 minutes. When done it should be golden on top and firm to touch. Stick a cocktail stick in, it should come out clean.
Take the cake out of the oven and put it onto a cooling rack . Carefully remove the cake from tin and peel off the greaseproof paper.
Place another cooling rack on top and turn the cake upside down. Remove the base of the tin and paper.
When the cake has cooled, slice across with a long, sharp knife to make equal halves.
Spread with jam and add lots of fresh berries for a fruity filling.
Enjoy your cake with your family on the day you make it.

Life with the Large Family (£12.99) is released on DVD on 5 May 2008.
Sam Stern's book, Cooking Up a Storm (£9.99) is out now; to order a copy of the DVD or book from Amazon click the link below:
Cooking Up a Storm: The Teen Survival Cookbook
The Large Family - Life With The Large Family