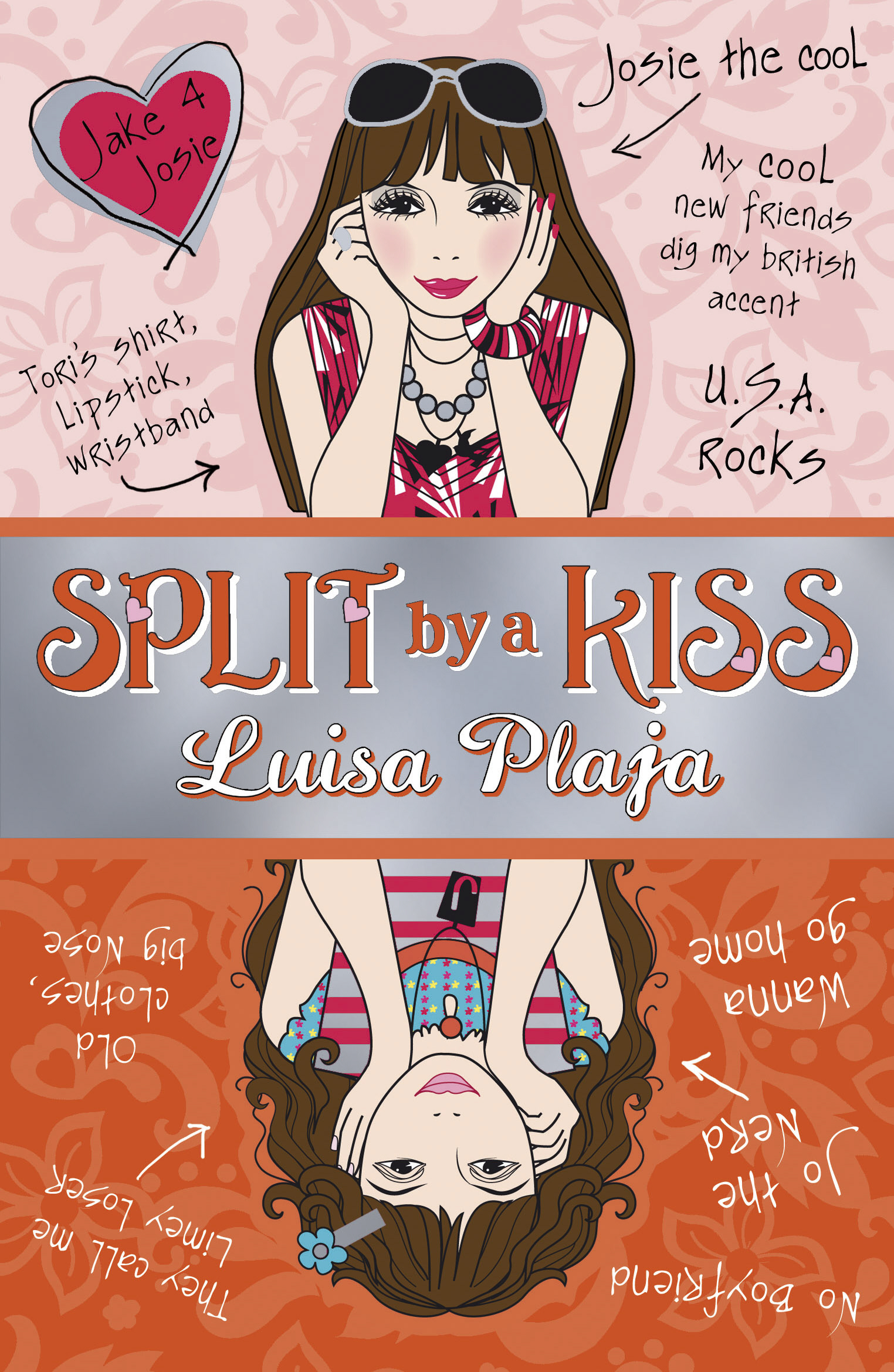 What happens when the coolest guy at the party picks boring old you to join him in the kissing-in-the-closet game? And what if fantasy doesn't quite live up to reality? This happens to Jo - and the moment marks the beginning of a divided life!
Lucy, aged 13, gives her verdict:
Split by a Kiss is about a girl named Jo. Her mum is offered a job in the USA and decides to take it. Jo is offered the chance to go or stay behind with her dad and step-mother, Kelly, but she decides to go. Of course, going means leaving her best friend Hailey behind, along with her "uncool" status. Jo is excited to leave her boring life and to create a new one in the USA.
On her arrival Jo is quickly adopted by the coolest girls in the school and she changes her name to Josie to create a new identity. Jo feels accepted and believes she really has left her boring life in England behind.
However her life begins to split – on the one hand she is Josie the cool, who belongs to the in-crowd, but at the same time she is still boring old Jo. But will her two lives ever collide? Must she tell her friends about her boring life back in England and her true identity and risk losing them? Will her new friends turn out to be as friendly as they seem? Will they accept her for who she is?
This book is aimed at older girls due to some of its content. However, many younger readers may find it easy to read. [The book is billed for children aged 11+ - Anne]

I would give Split by a Kiss four out of ten overall because, from the moment I picked it up, I knew it would not be my type of book and my instincts were proved right. I did not enjoy it at all because it was predictable and unrealistic. The book is written combining Jo's two different lives and I found the parts where the book swapped storylines useless and annoying. It contained some humour, although it did not contain any excitement or seriousness.

Split by a Kiss was definitely the opposite of gripping; instead of not wanting to put it down, I could not wait until I had finished! Overall I did not enjoy Split by a Kiss and would only recommend it if you are into this sort of book and are looking for a very easy read.
Published by Corgi Children's Papaerbacks, to order a copy of Split by a Kiss from Amazon, click the link below:
Split by a Kiss